Our Buying Process
Determine Your Buying Power
Determine how much you can comfortably afford, taking into account your income, expenses, and existing debts.
Obtain and review your credit report to ensure it's in good shape. A higher credit score can help you secure a better mortgage rate. However there are programs for credit challenged buyers.
Find A Lender & Get A Mortgage
Pre-Approval
Research and choose a reputable and efficient mortgage professional. Making the right choice is pertinent as your lenders professionalism and efficiency can determine if you make it to the closing table in time, or at all. We have a list of

choice lenders

to assist you in this process.
Once you decide on a lender, they will require you to submit your bank statements, proof of income and employment, as well as other financial documents in order to preapprove you. They will also run your credit report to determine your creditworthiness. Don't worry, this is all a normal part of the process.
Choose An
Indigo Road Realty

Agent
Your agent's role is vital. They will help you find suitable properties, negotiate offers, and navigate the paperwork.
Choose your agent wisely! They will likely be quarterbacking the most important purchase of your life so you want to ensure your agent is knowledgeable of the market, a true industry professional, and exemplifies the core values you'd want someone representing you to have.
Luckily, we hold our team to a high standard and have already conducted a vetting process. All of our agents are a cut above the rest and can confidently usher you to a successful closing experience. Get to know our agents here.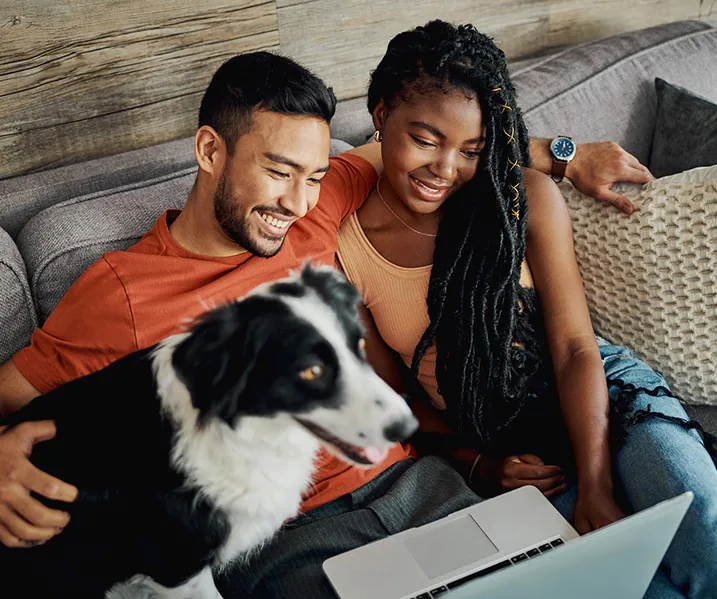 Narrow Down Your Search Criteria
Your agent can assist you in narrowing down some key factors in your home search.
Location: Determine the areas or neighborhoods you're interested in. Think about your lifestyle, distance to work, amenities, friends and schools.
Property Type: Decide what type of property is suitable for you. House, condo, townhouse, etc. Each has different pros and cons so work through your list until the benefits are apparent.
Features and Amenities: Make a list or your needs -vs- your wants, heavily weighting your needs first.
Property Search: Attend open houses, view online listings, and explore neighborhoods to find potential homes.
Making An Offer
Negotiation: Work with your real estate agent to make an offer to the seller. Your agent will help determine the true market value of the home by running a comparative market analysis. This should give you a level of comfort about your offer. Do expect a few rounds of negotiations on price, contingencies, and other terms.
Offer Acceptance: Once both parties agree on terms and sign, the offer becomes a legally binding contract and the clock starts ticking.
Due Diligence Period
During your due diligence period you have the right to terminate an agreement without reason. However after the due diligence period has expired, your earnest money may be at risk if you opt to terminate at that point. Read your terms carefully.
Inspections occur during this preliminary contract period. Your agent can assist you in finding a licensed, insured and

reputable inspector

. It is very normal for an inspection report to come back with deficiencies. No home is perfect so review the report carefully but without angst. Ask questions of your inspector and agent if you don't fully understand.
Your due diligence period is the perfect time to meet the neighbors, spend more time in the community and drive by at various times of the day. By doing this, you have an opportunity to experience the home differently and ensure you still love it.
Secure Financing
Getting preapproved was only half the financing process. Now you have to secure your financing.
Finalizing your mortgage commitment will often require you to provide additional documentation requested by your lender.
When you have formally applied for your mortgage the lender will order an appraisal to determine the true value of the property. If it appraises for less than the agreed-upon price, negotiations may reopen.
The underwriting process is the time in which a lender reviews your financial information, the property's appraisal, and other details before approving your loan.
Closing
The closing attorney is often chosen by the buyer but there are exceptions where the seller chooses. The attorney will perform a title search to ensure clear title and purchase title insurance on your behalf and on behalf of the lender. These are costs that will show up on your settlement statement.
Understand and prepare for closing costs, which may include origination fees, points, appraisal fee, taxes, attorney costs, and more.
Prior to settlement day you will likely wire funds to the attorney. Be sure to reconfirm directly and verbally with the attorney what their correct wiring instructions are. Wire fraud is rampant and we wouldn't want it to happen to you.
Closing day you will show up on time to the closing table, bring your ID and your checkbook in case there are any miscalculated overages. You will sign several documents and then the property's ownership is transferred to you. Collect your keys and congratulations!