Main Content
Meet Egypt Sherrod
Egypt Sherrod is a powerhouse! She is the CEO and qualifying broker of Indigo Road Realty, a residential real estate brokerage, Indigo Road Design Group and Indigo Road Home Furnishings.
With offices in Marietta, Georgia, Indigo Road Realty is a boutique media driven real estate brokerage on the cutting edge of technology and artificial intelligence. "The industry I've known and loved for over 23 years is ever evolving. As professionals we have to embrace technology and social media and how it's reshaping our industry, or get left behind. Our company simplifies all the daily tasks for agents, so they can superserve our clients and do what they do best- SELL." says Egypt about her imprint.
Comprehensive market knowledge, cutting edge technology, exceptional personal service, and superior negotiation skills are what clients get from Indigo Road Realty. Sherrod was announced "Inman News Global Influencer of the Year" for her contributions to the real estate industry.
In fall of 2023 Egypt Sherrod announced partnerships with Jeffan International, York Wallpaper, Wallpops.com and Lichtenberg to fully round out her line INDIGO ROAD home furnishings. Drawing inspiration from earthy natural elements, dynamic global influence, and the curiosity of world travel, Indigo Road home furnishings and decor are created with timeless and elevated beauty in mind. "At Indigo Road we make comfortable, luxurious and sustainable products for everyday living. I believe that when a person is joyous, everything else in their world follows! Our home impacts our mood and should reflect how we want to feel and imprint on the world- it should be our sanctuary and safe place. My personal mission is to prove that luxury, comfort and sustainable design can co-exist in a holistic way that is livable and propels your life forward," declares Egypt.
Currently the wallcoverings are available on wallpops.com and wayfair. Her furniture line can be found on INDIGOROAD.com and EASTATMAIN.com. Draperies and window coverings drop next spring.
The NAACP Image award & Critics Choice Award nominee also recently had the honor of ringing the bell at the New York Stock Exchange, and was honored with a Proclamation declaring August 23rd "Egypt Sherrod Appreciation Day" by the City of Atlanta for her philanthropic contributions, and by the 100 Black Women organization as a real estate trailblazer. Her books "Keep Calm: It's Just Real Estate" and "Ignite Joy" can be found on Amazon.
The mother of three girls Harper 4, Kendall 11, and Simone 22 counts motherhood as her greatest accomplishment. Egypt Sherrod and her husband Mike Jackson have been happily married for 13 years.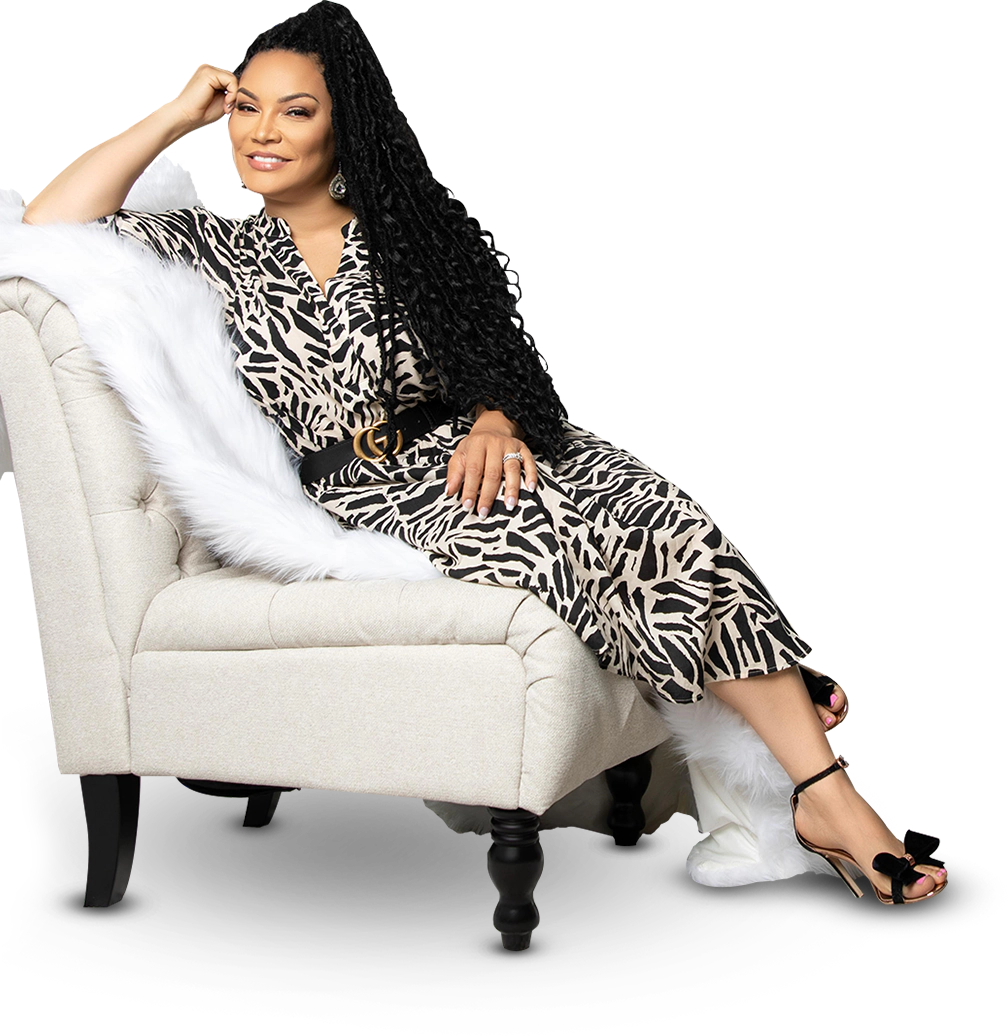 Egypt Sherrod is also host and co-executive producer of HGTV's hit shows "Married To Real Estate," "Flipping Virgins" and "Property Virgins". She has ushered in more than 14 seasons of programming highlighting the Atlanta housing market. Egypt and her builder husband Mike also brought home the crown for Atlanta by winning HGTV's flagship design series "Rock The Block."